I had a fantastic artsy fartsy weekend that was so much fun. I have to say that art has been part of my life since I was a little girl. My grandmother took me to all kinds of arts & craft shows. I loved walking around looking at everything. Back then I was painfully shy but I loved listening to my grandma and these crafters share how they made things.
Art maybe part of your life as well, now or as a child.
You might be thinking, of course you are a designer and all designers are artists, right?
Art is a creative expression through creative activity, such as painting, music, literature, and dance.
Design is more about problem solving through a variety of techniques.
In other words, when I design something, I am helping a client solve a problem.
This weekend, I went to a local arts & crafts show. I walked around and talked to several of the artists and I purchased from three of the artists. For me part of the fun is talking to the artist and learning more about how and why they create the various art works.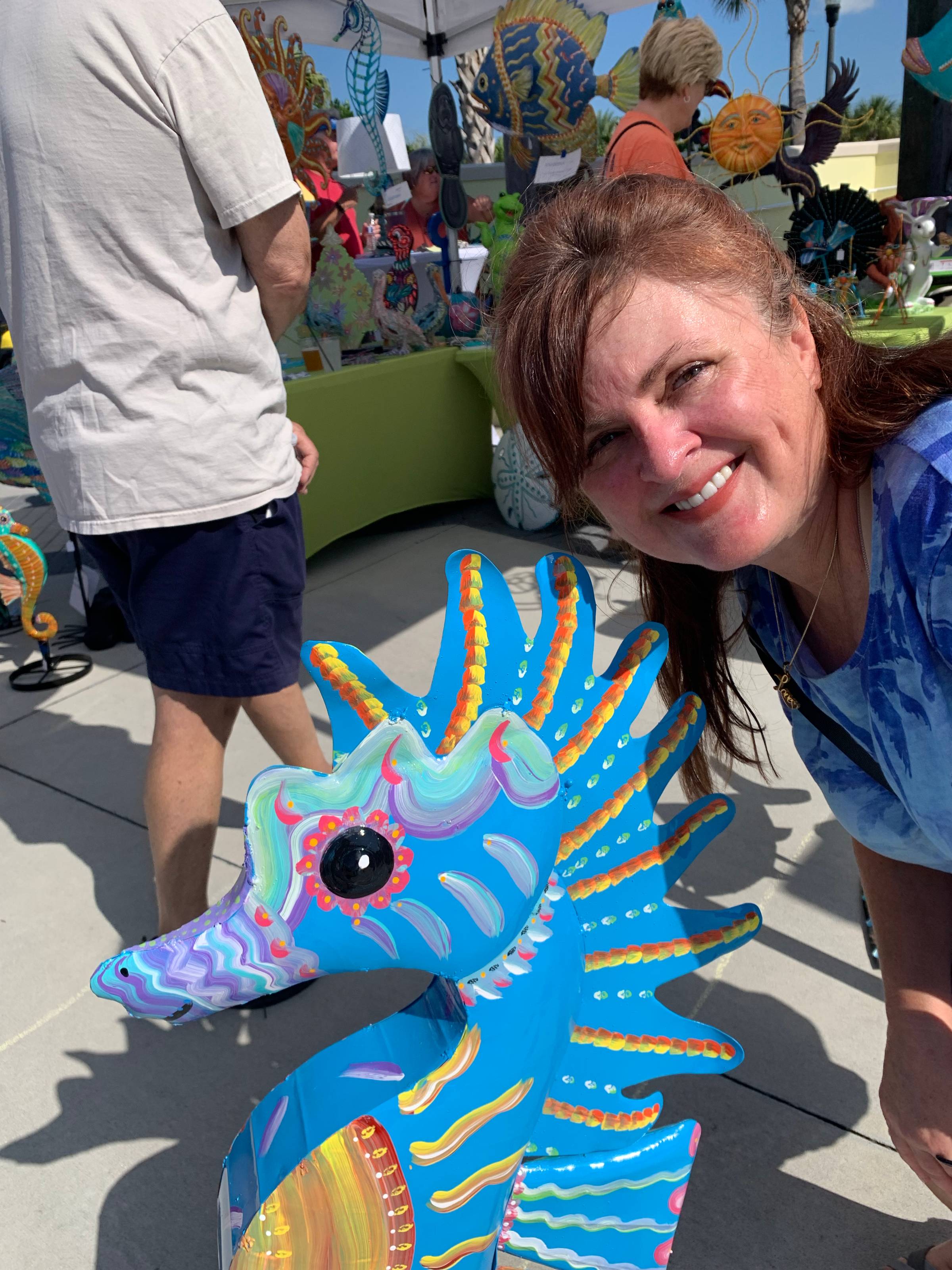 This got me thinking about how there are now so many fun ways to make money from your artwork online with a mix of offline.
Take a look at these beautiful sand dollars turned into Christmas Ornaments.
I can imagine the artist collecting the sand dollars at the beach and carefully tying ribbons and packaging them to sell on Amazon Homemade.